Opumo: The World's Finest Ferrari F50 Argento
The one trap that most buyers fall into when it comes to purchasing a classic car – or any car for that matter – is the condition. Despite what the legislature actually says, is the car in working condition, or even salvageable to restore to full-working order in the future? Sometimes, though, a certain classic car arrives in near perfect condition – which is not only a rarity – but it is also a sight to behold. One such rarity is this 1997 Ferrari F50 Argento.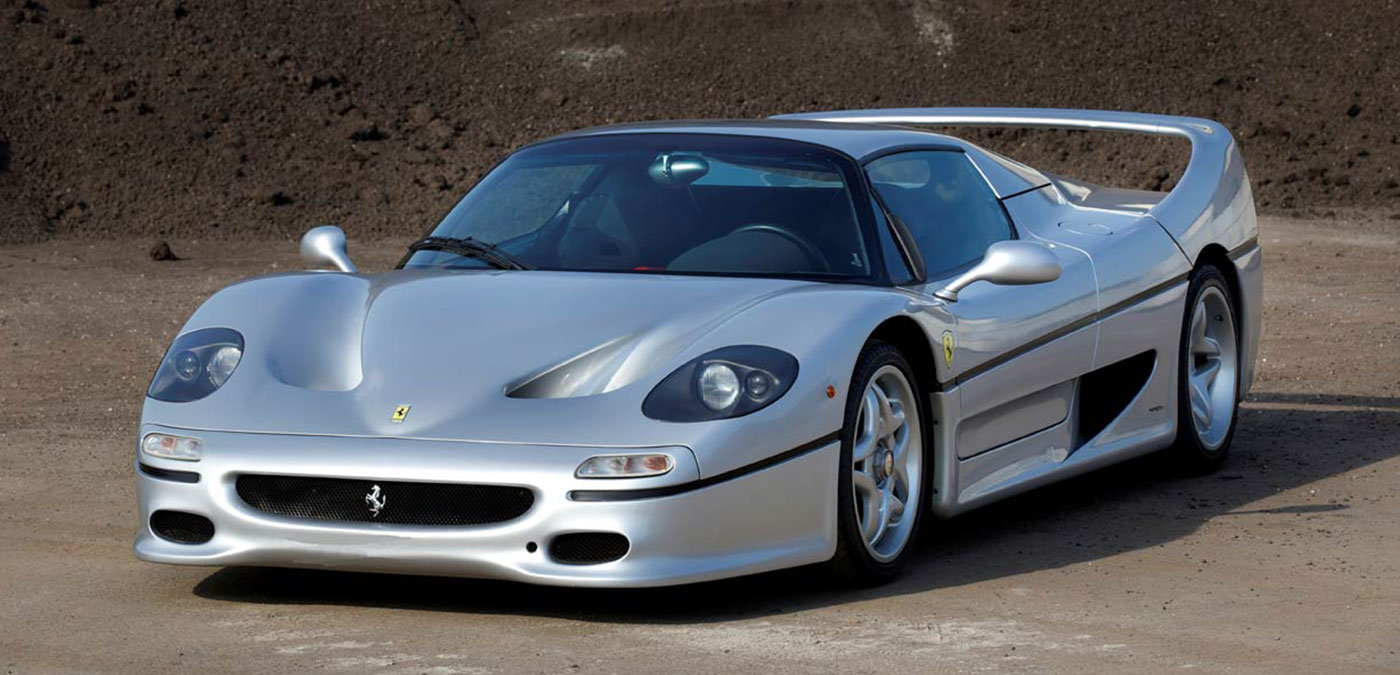 Built to celebrate 50 years of success in motorsport, the Ferrari F50 aimed to offer customers an experience as close to a Formula 1 car as possible, while retaining the familiarity of a road-legal platform. Following four years of production and development, the F50 was finally unveiled at the 63rd annual Geneva Motor Show in 1995. Sergio Pininfarina, Niki Lauda and Piero Lardi Ferrari were all on hand at the unveiling of the F50, illustrating just how groundbreaking and important this new model was to the history of Ferrari.
In terms of design, carbon fibre was utilised throughout the F50, particularly in the body and shell, helping to keep the Ferrari as feather-light as the chassis itself. At the heart was a 4.7-litre V-12 engine with five valves per cylinder and twin overhead camshafts, derived directly from the engine used in the 1990 Formula 1 season. As fitted to the F50, it was capable of producing 520 horsepower, rocketing to 60mph from a standstill in just 3.6 seconds and reaching a top speed of 202mph.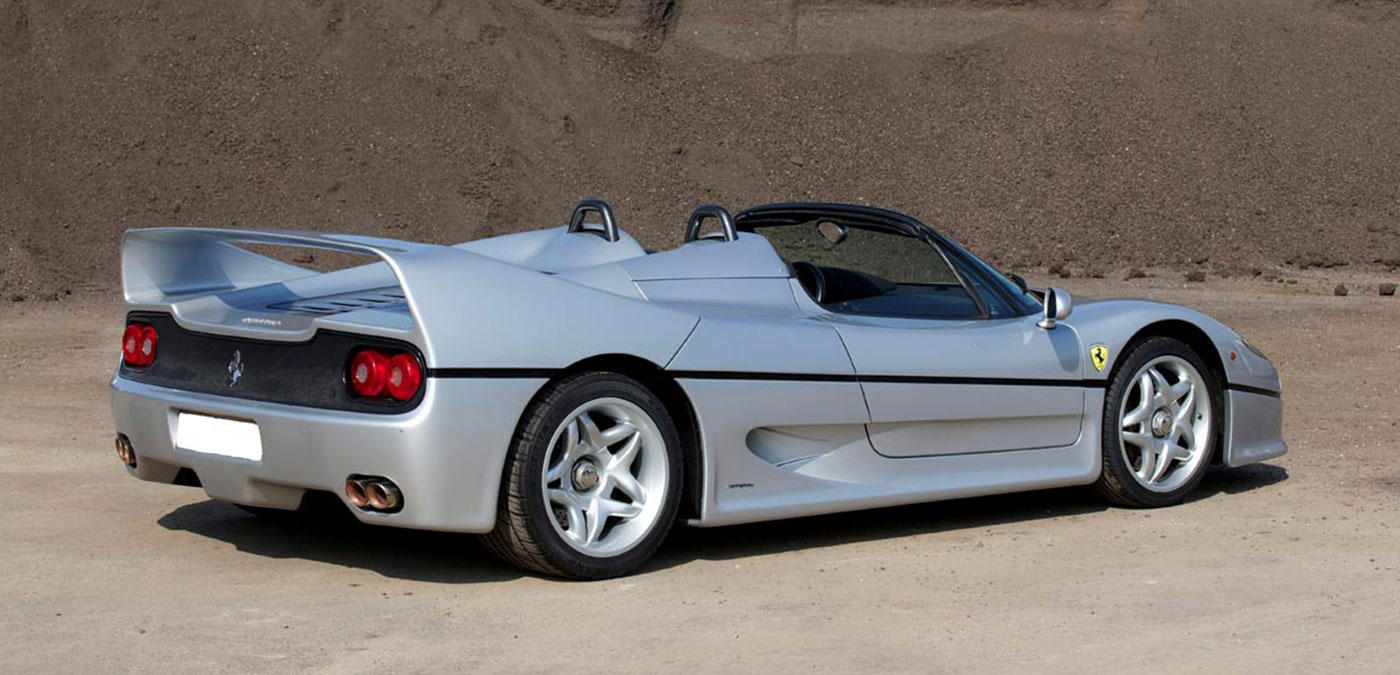 The F50 might have looked dramatically different from Ferrari's F1 cars of the time, but it undoubtedly had the heart and soul of a racer. Production was limited to just 349 examples worldwide, and only four models were finished in silver. Making this particular 1997 Argento Silver F50 that little bit more special than most.
Fitted with contrasting black and red leather Alcantara interior, this F50 has a menacing look that is presented just as perfectly today as was when it came out of the factory. Throughout its whole life, it has remained in the hands of a single family, who recognised the car's significance and inherent value. As a result, it has been carefully cosseted and maintained accordingly – having just notched 12,406 km from new.

With only four examples ever finished in Silver, an F50 Argento ranks amongst the rarest modern Ferraris ever produced. It would stand-out in any of the finest Ferrari collections from around the world and is an exceptional example of one of the Italian automakers' most incredible road-going automobiles. 
Article courtesy of Opumo 
https://www.opumo.com/magazine/is-this-the-worlds-finest-ferrari-f50-argento/