The historically significant Ferrari 312 T5
The Ferrari 312 T5 debuted at the British Grand Prix in 1980 sporting a narrow and more powerful engine than its predecessor, squarer flanks, tweaked suspension and new rear brakes. Brimming with innovation and following a first-rate season with the T4 in 1979 hopes were high for the Ferrari, however road-holding problems (due at least in part to the Michelin tyres which simply weren't sufficient for use on a normally aspirated engine-powered car) stopped the team in its tracks, which finished with only eight points – just one more than the marques worst ever record with seven in 1969.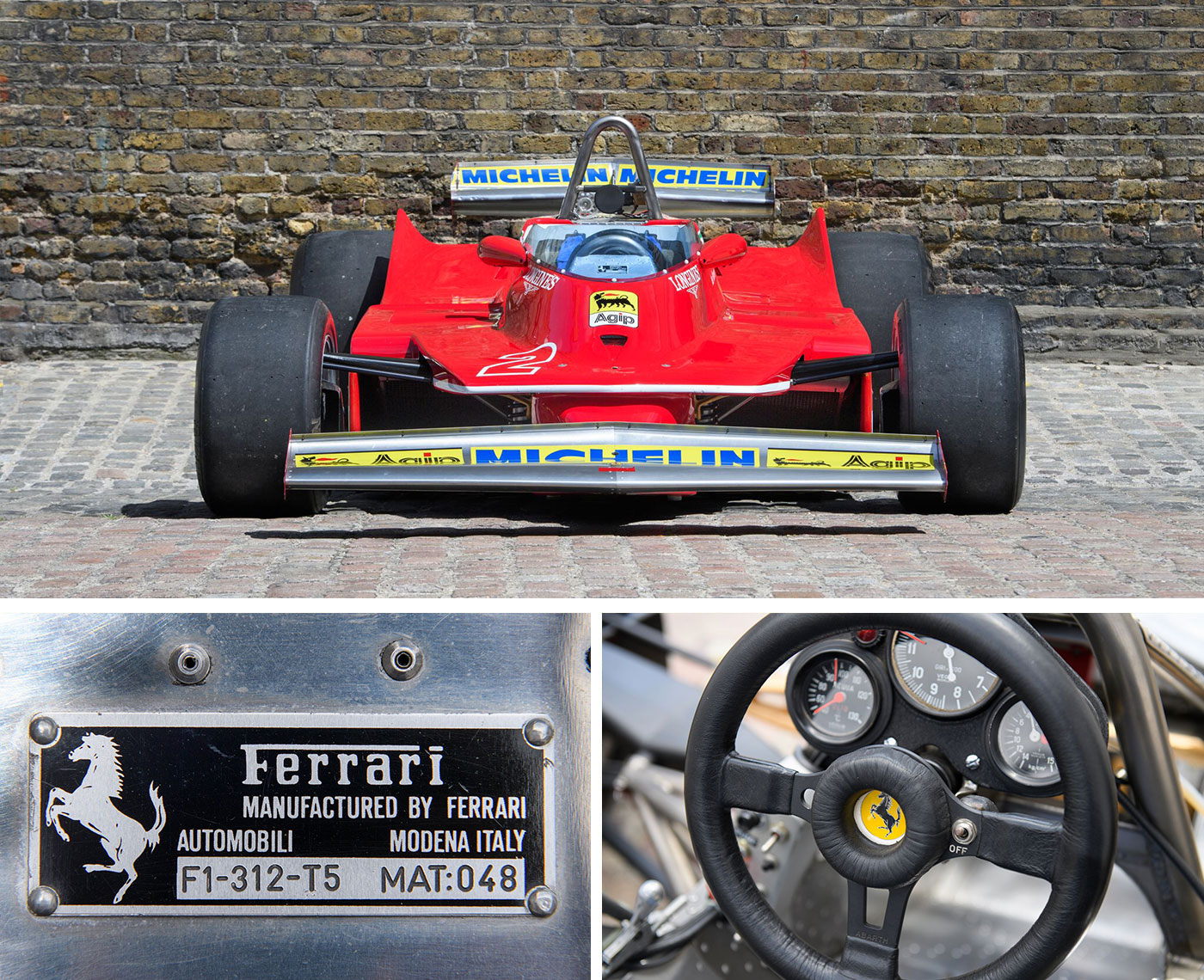 Beautifully presented and historically significant, Chassis 048 was the sixth of six and the last 312 T ever built and it was driven solely by Villeneuve, who has become known as one of F1's star drivers for his skilful handling of the car. Notable appearances include the German Grand Prix where Villeneuve collected his fourth point for the season with a battling 6th place, and the Dutch Grand Prix with Villeneuve running as high as third before his tyres went off, finally finishing in 7th.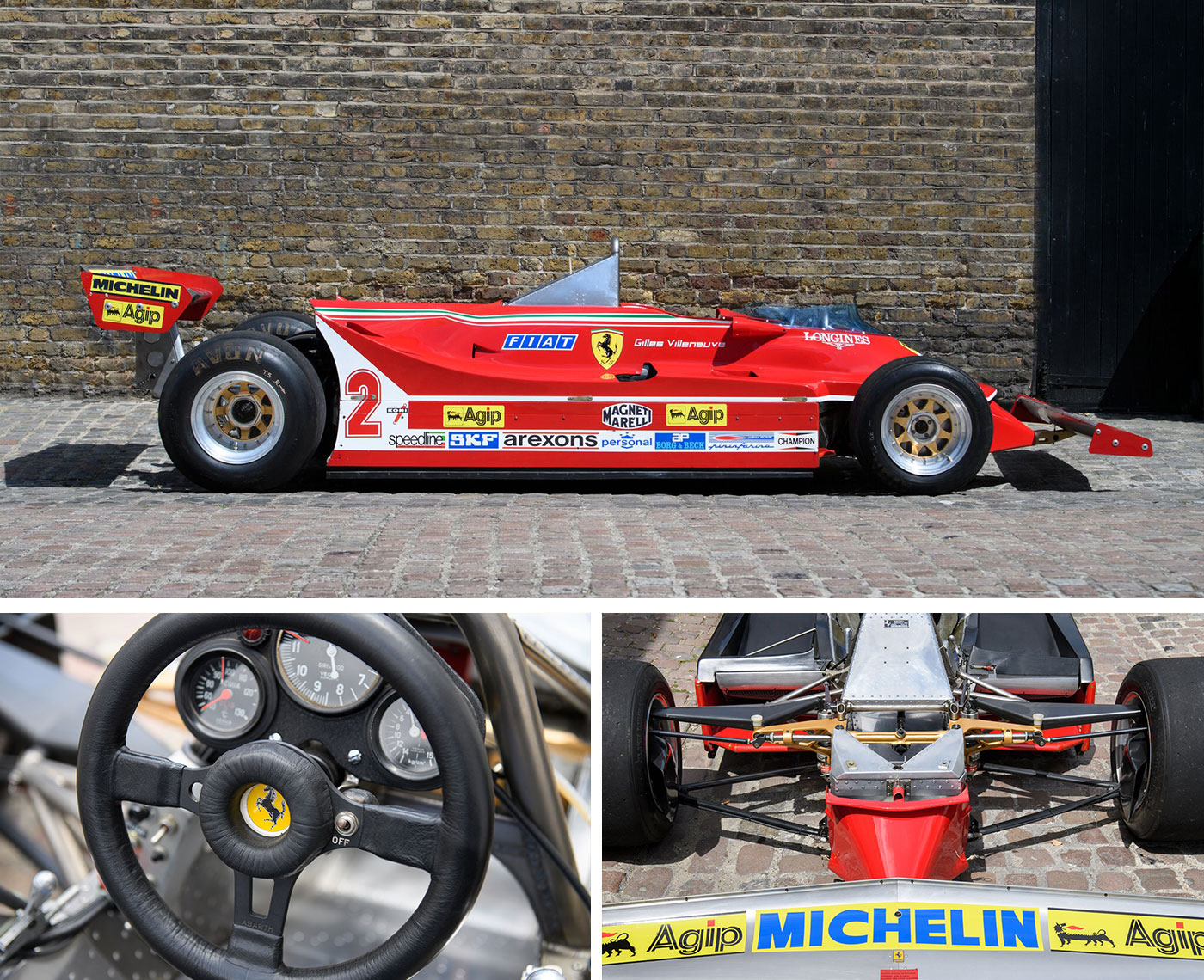 It's final flurry came at the Italian Grand Prix in Imola when Villeneuve opted to start the race in the 312 T5 rather than deputing the Ferrari 126C, though the car never crossed the chequered line; on the sixth lap Villeneuve crashed the 312 T5 at the corner which now bears his name, he was unhurt. For the race at Imola 048 was refitted with inboard rear brakes as tried in the Belgian Grand Prix, when the need for downforce led Ferrari engineers to return to the inboard placement of the 1979 T4 to open up the exit of the sidepods venturi area to increase precious low-pressure airflow.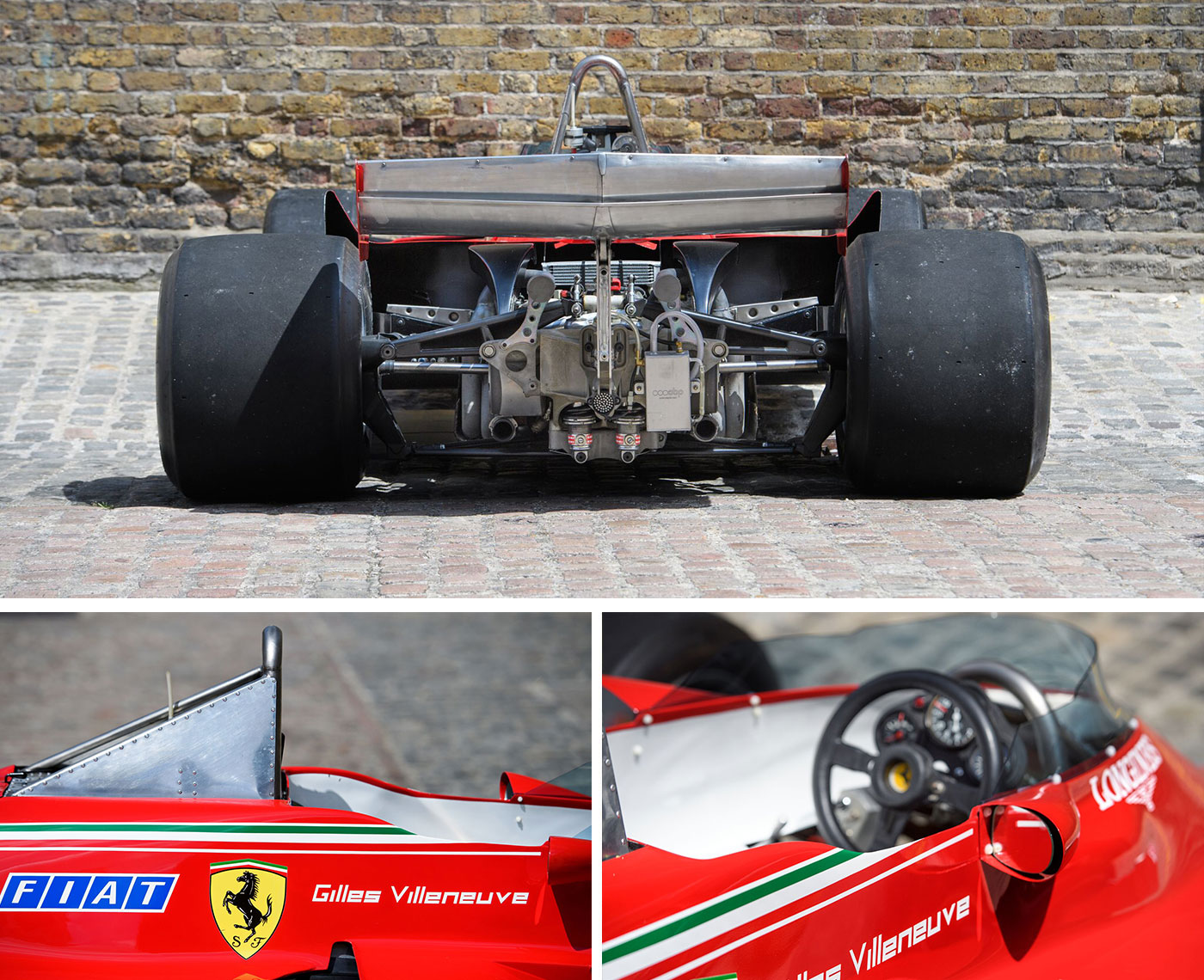 Despite its abject aerodynamics, s/n 048 has enjoyed an astonishing and prolific post racing career as an important piece of prancing horse history, and in 2016 it was returned to Maranello where the Clienti department at the Ferrari factory took the upmost detailed care in maintaining it. Most recently 048 was displayed alongside Ferraris most iconic Formula 1 race cars at the Finali Mondiali 2017 event at the Mugello race track, as part of the spectacular celebrations which took place in Enzo's home town to celebrate the brands 70th anniversary.