Hampton Court Concours of Elegance 2017
We can't have been the only people who wondered whether the Concours of Elegance's longevity was limited by the number of Royal palaces there are available for hire. Certainly the organisers have been diligent in their search for a permanent residence. 
The event's spectacular inauguration at Windsor Castle in 2012, a year full of Great British celebrations, was an instant smash hit and the St. James's Palace sequel struggled amidst the inevitable comparisons. Hampton Court Palace proved to be a popular host in 2014, with Edinburgh's far more intimate Palace of Holyrood House completing the quartet of trial venues a year later.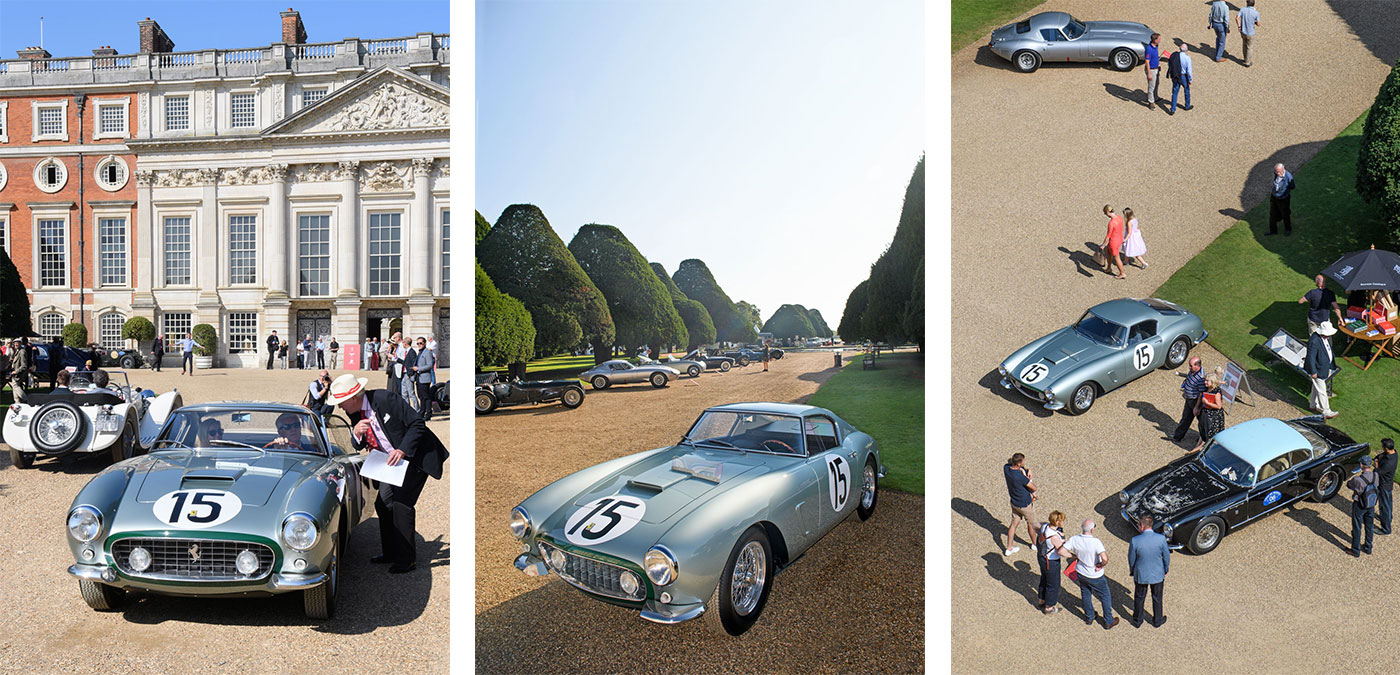 2016 welcomed a second term at Windsor Castle, but for many it was Hampton Court Palace that most impressed. Whereas the Castle provides an imposing backdrop, the Tudor Palace is an unashamed & glamorous statement and a wholly befitting setting for 60 of the world's most coveted motor cars.
The announcement of it as the 2017 venue came as no real surprise and neither has the organiser's recent commitment to stage the Concours at Hampton Court until 2021, which is an encouraging sign that this event can now grow its identity and legacy.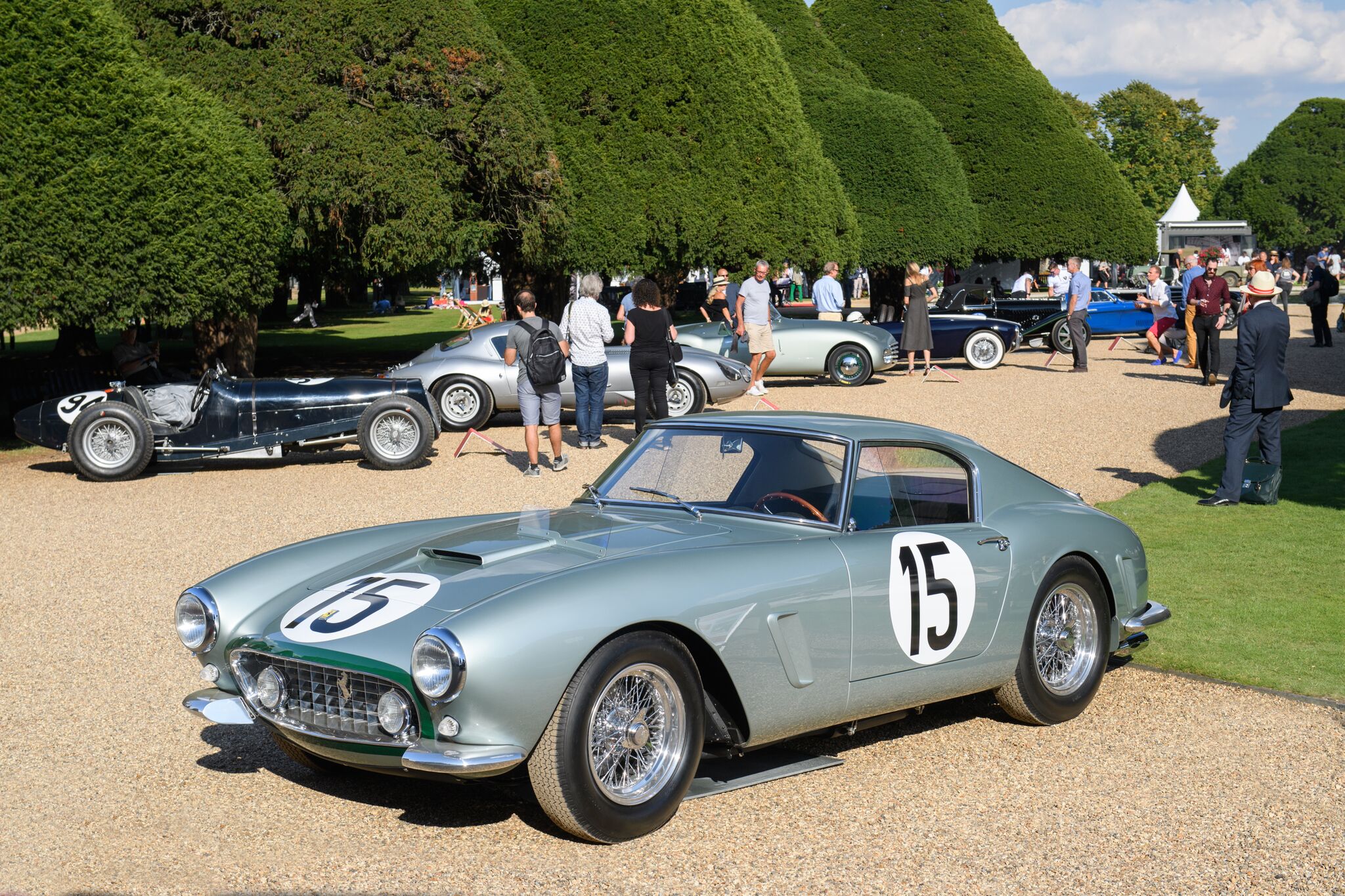 Back to this year though and the hand-picked selection of automobiles was as outstanding as ever. Invited with our Ferrari 250GT SWB Competizione, we spent a stunning few days with the umbrella of elegance broadened to span 19th century veterans and even the likes of Group C World Sportscar Championship winners, there was no shortage of variety in this year's entry list. 
In stark and refreshing contrast to the usual and often over-formal judging process to be found at similar shows, the Best of Show award is uniquely elected by the entrants themselves. Banished are the clipboard wielding experts, for whom the job of concours judging usually comes down to establishing restoration errors, and instead each of the 60 owners is asked to vote for the car they'd most like to add to their collection. The effect is profound, cultivating a hugely more positive atmosphere among owners and visitor alike.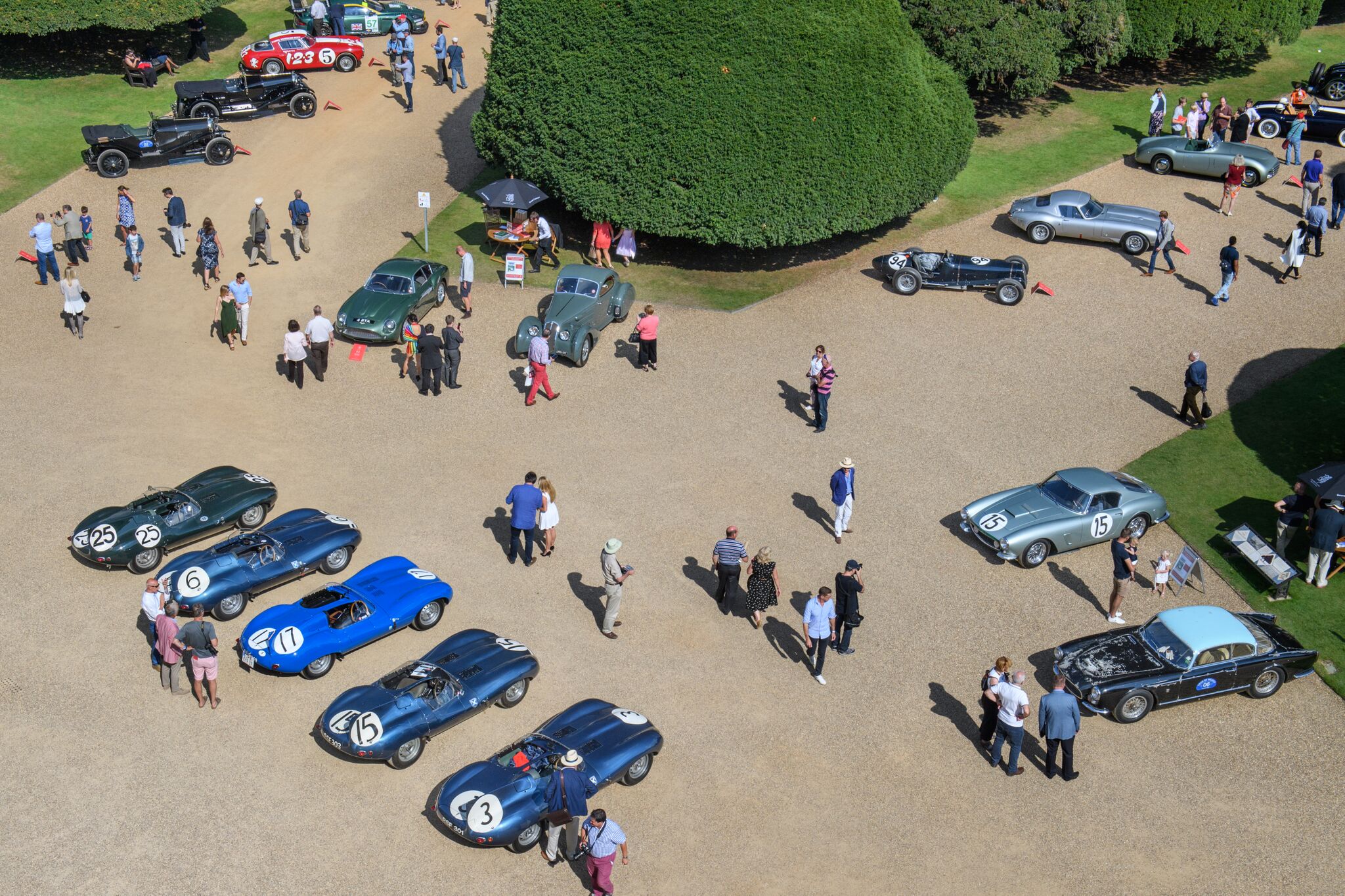 As the organisers profess themselves, each entry is accepted via a distinguished selection committee and is therefore considered a winner in its own right. This is an ideology only concentrated by the carefully integrated layout of the exhibits, which forgoes the usual class system and implores you to breathe each car in one at a time.
But which car, above all others, won the hearts of 60 internationally renowned car collectors? Taking the top honours this year were Ton and Maya Meijer, with the Pullman Trophy awarded to their astounding Lancia Astura Aerodinamica Coupe by Castagna. Its beauty, exclusivity and captivating Mussolini family provenance helped the Lancia to narrowly triumph over the simply un-improvable 1962 Aston Martin DB4GT Zagato of David MacNeil and the inspirationally original ex-Baillon collection Maserati A6G 2000 of Jonathan & Wendy Segal.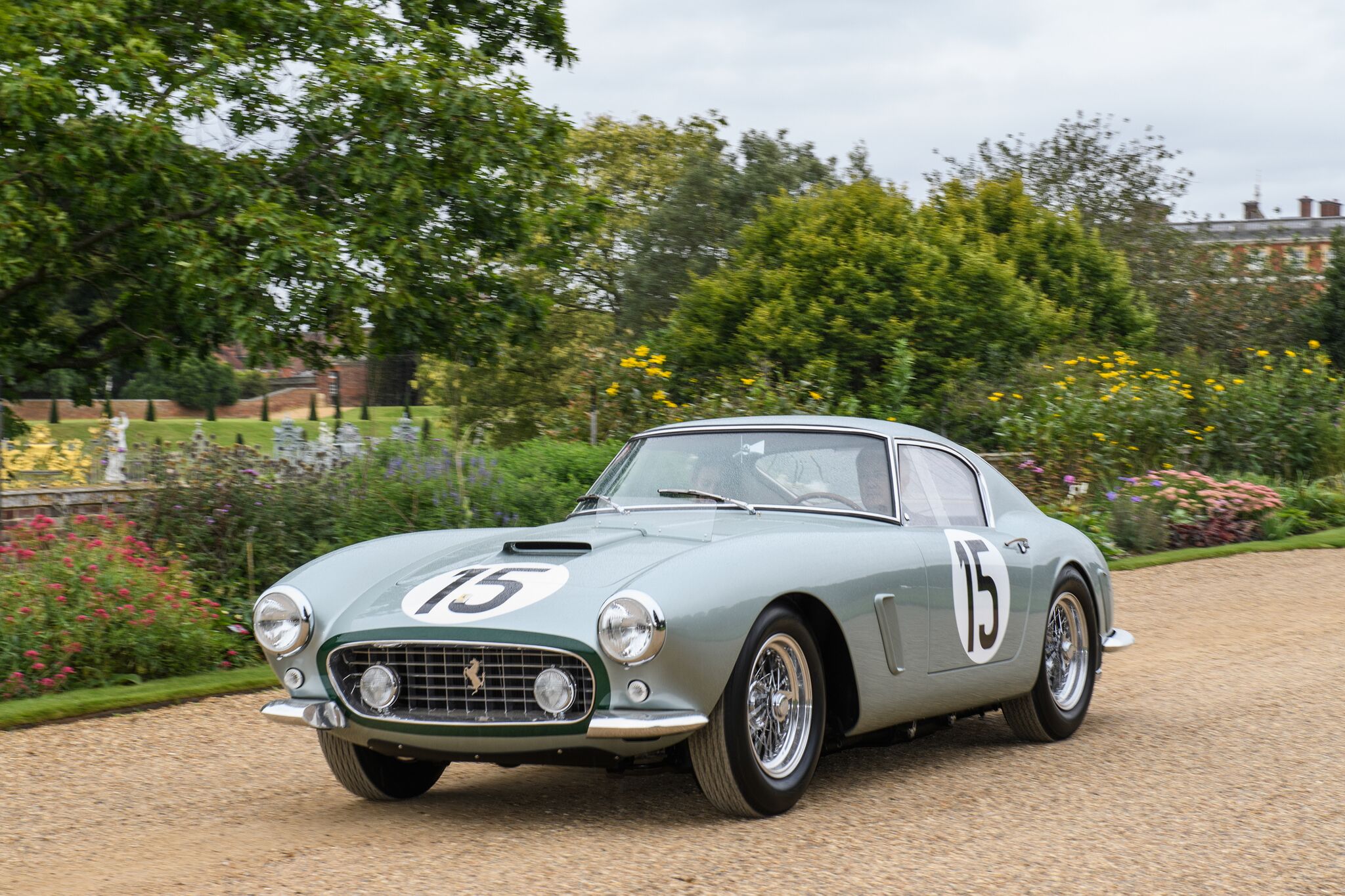 The Spirit of Motoring award went to Concours Patron HRH Prince Michael of Kent, who convincingly dispelled any suggestions of a 'fix' with a humbled acceptance, and the Spirit of the Tour recognised Australian Peter Briggs for the effort and enthusiasm he displayed while driving his 1923 Le Mans 3-Litre Bentley on the pre-Concours Tour of Wessex.
A further highlight included the Le Mans class of '57 Jaguar D-Type reunion, which assembled the examples that had placed 1st, 2nd, 3rd, 4th and 6th in what was Jaguar's and indeed Britain's greatest result at the French enduro' . Accompanying this historic fleet were Norman Dewis and Ron Gaudion, two equally heroic gentlemen who are among the last surviving contributors to sports car racing's halcyon days.
Bolstering the main event is the closely fought Club Trophy, a contest comprised of owner's club concours winners with the grand prize culminating in an entry to the 2018 Concours of Elegance. Scooping the accolade this year was a gorgeously historied Rolls Royce Silver Ghost which, if you missed it this time around, will take its place within the famous palace grounds alongside a new & fascinating batch of 59 others next year.