Car or Art? Sotheby's Contemporary Art sale to include ex-Schumacher F1 Ferrari
With the 1930s era of high-fashion coachbuilding producing sculptures worthy of any gallery, and car design arguably reaching its peak of beauty over the 1950s & '60s, it's surprising that there still seems to be some resistance to the idea of cars as art. For a long time the notoriously unbending art world has struggled to consider the notion, which is odd given just how similar the two markets are. With time attitudes have changed and, most importantly for the great auction houses, buyers have changed too.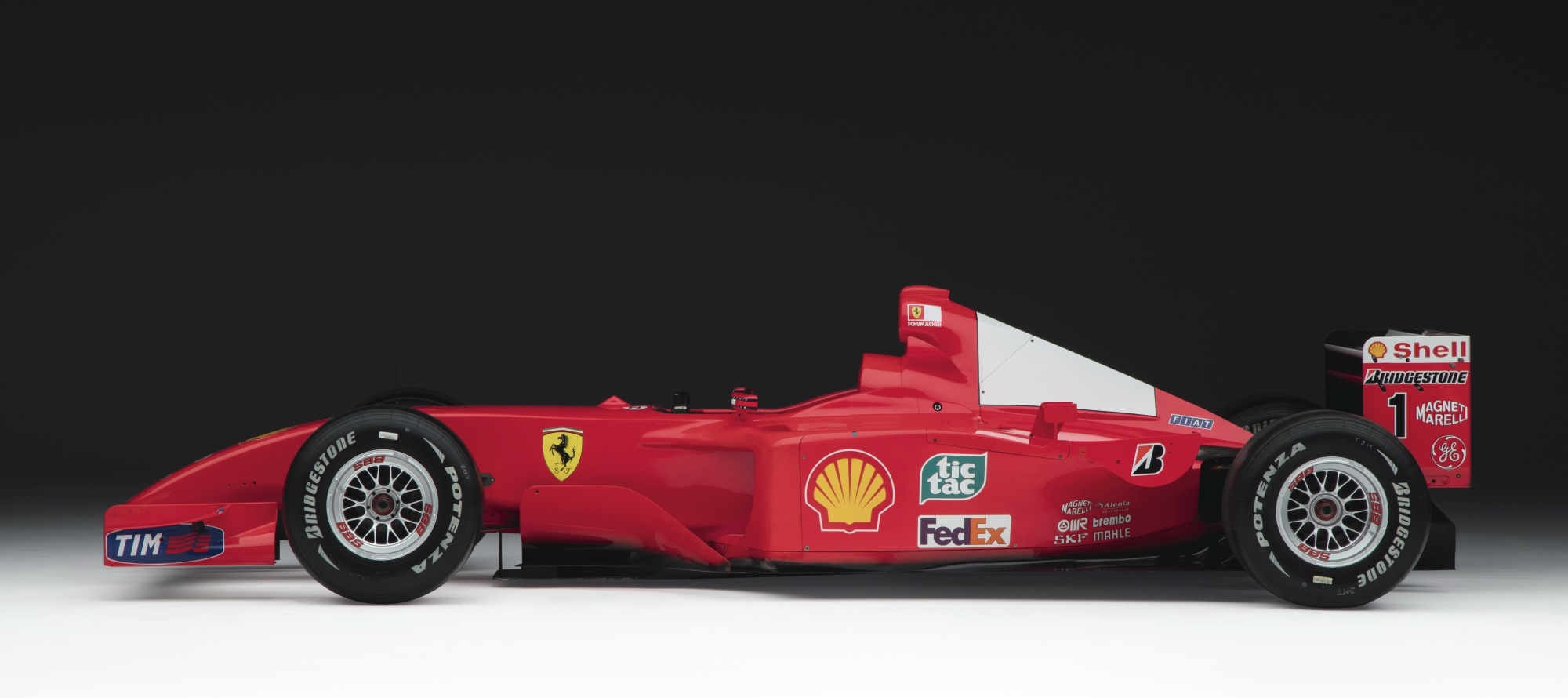 The culmination of this ideological shift was the intriguing announcement of a merger between RM Auctions and Sotheby's in 2015; two giants of their respected auction spheres, whose alliance suggests that collectors have become increasingly diverse and less tied to one interest alone. But it is the latest news from this dynamic partnership that will make the greatest leap in connecting the two specialist fields of art and cars, with Sotheby's offering the Formula One World Championship winning Ferrari F2001 at their Contemporary Art evening Sale on the 16th November.
PR stunt or not, the listing of this important car is cleverer than you might think. Looking through the catalogue it is interesting, mildly ironic and somehow appropriate to see that the pages are shared with works by the likes of Andy Warhol, Alexander Calder and Roy Lichtenstein; artists who were all pivotal in the infamous BMW 'Art Car' series. This was perhaps the first major step in paving a way for cars being considered as pieces of art.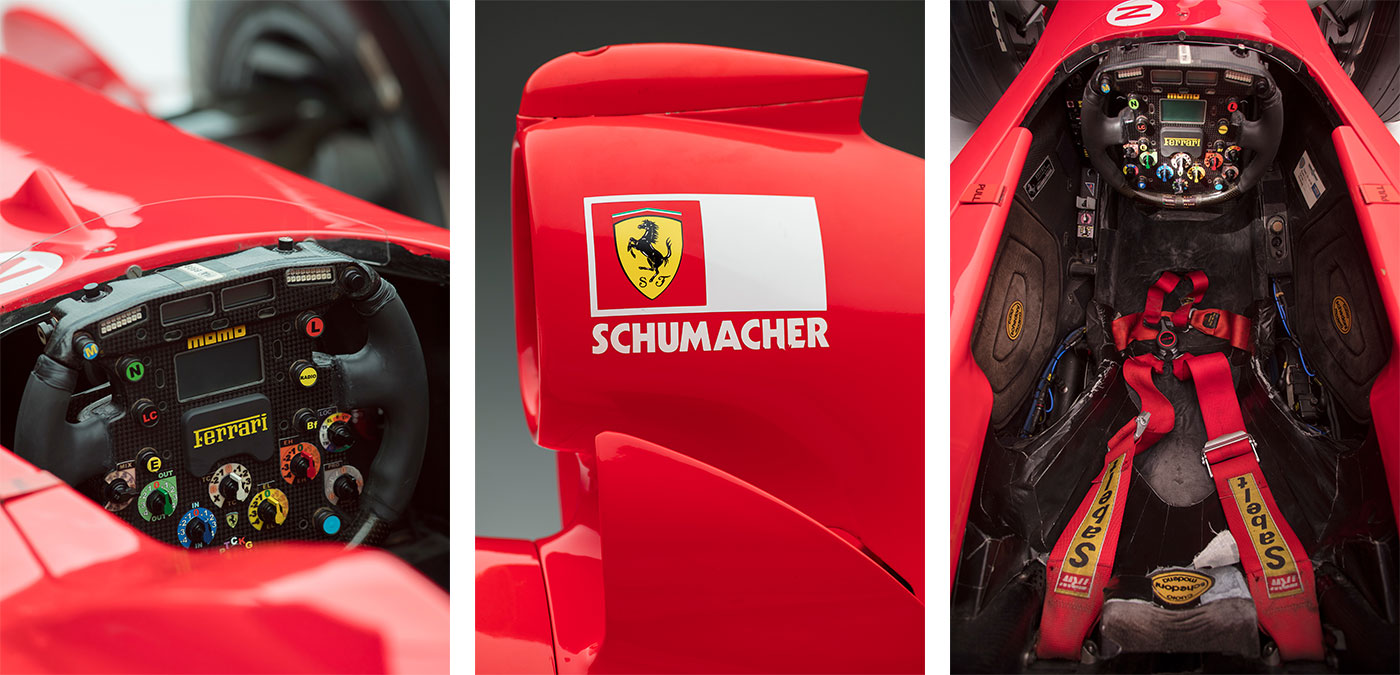 From hand-painting a BMW M1 in 1979 Warhol went on to produce a series titled Cars for Mercedes-Benz, who commissioned him to use selected models as the subjects for his works to celebrate the firms centenary in 1986.
Perhaps another defining moment in the car-vs-art saga was the induction of a Jaguar E-Type into the New York Museum of Modern Art in 1996. Here, displayed naked and without celebrity artist endorsement, a motorcar was exhibited for the merits of its design alone. A man who took this idea one step further was fashion magnate and serial car collector Ralph Lauren. Initially loaning his fleet to the New York MoMA, somewhat overshadowing the museum's aforementioned E-Type, Lauren then embarked upon a transatlantic voyage to display the collection in the halls of the Louvre to great acclaim.

From this it would appear that there is certainly a growing appetite to see exceptional automobiles sharing gallery space with established masterpieces, but what about sharing a saleroom? Time will of course tell as to the success of that, but alongside Warhol's Mao (estimated at $30-40m), which is one of the November sale's star lots, the Ferrari F2001 ($4-5.5m) looks to be incredibly good value. Even more so when you consider its provenance, a word that governs both car and art markets alike.
Ferrari Grand Prix car, Monte Carlo GP winner, F1 World Championship winner and driven by Michael Schumacher. Quite simply, you won't find another. On top of this is the wealth of race footage that there is available for the car, certainly there will be very few instances (if any) where an internationally desired artist was filmed painting a definitive artwork.
So will the November sale be the missing link between these two isolated and yet very similar markets or will this fusion be something for Sotheby's to avoid in future? Will there be winning bidder who buys the Ferrari, will they be an RM or Sotheby's customer and might they also buy a painting? We certainly look forward to finding out.