Remembering Ayrton Senna
More than two decades may have passed since Ayrton Senna's tragic accident in the 1994 San Marino Grand Prix, yet he remains one of the best-loved figures in the history of competitive sports and still reigns amongst the top Formula 1 racing drivers of all time. He streaked through his 10-year racing career like a comet with multiple championship wins and world records - and several infamous rivalries which illuminated the sport like never before...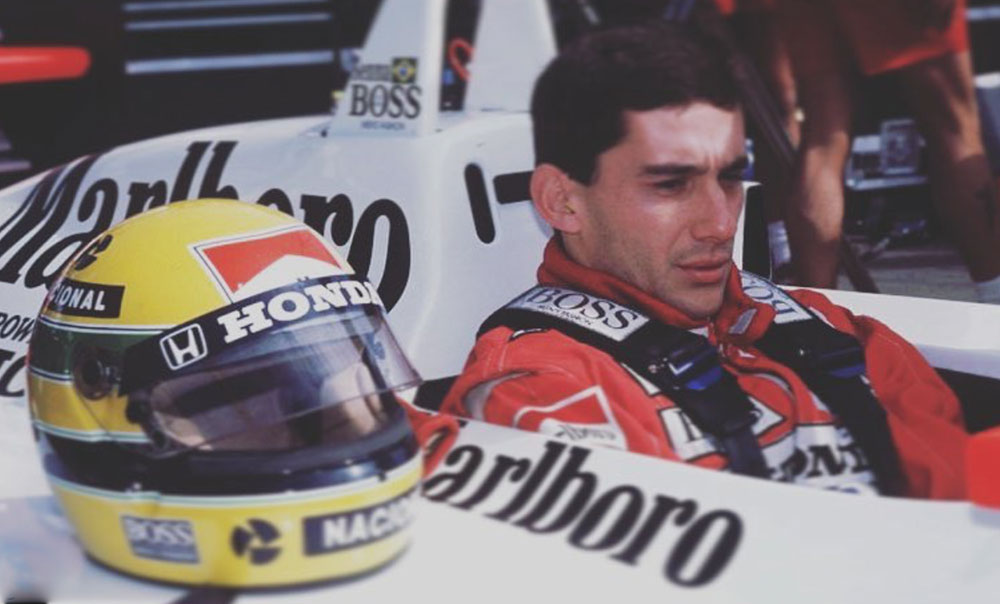 Trouncing Prost to the tune of 1.427s around the streets of Monte Carlo in 1988 (in what is still widely considered the greatest qualifying lap of all time) and his monumental World Championship win at Donnington where he crossed the line 1m23s ahead of Hill with the rest (including Prost) at least one lap down, are amongst his many significant achievements on the track; and whilst it's no consolation at all, his devastating collision triggered a wave of improvements to the safety of F1 cars and racetracks which shaped the sport as we know it today.
Passionate to the extreme Ayrton Senna was admired not just for his supernatural finesse in a car, but out of one too for his dazzling intellect and charisma.